I still have a bit of an old-fashioned view of car ownership. This is in part due to the higher than average mileage I tend to do which pushes leasing costs to an unsavoury high (for me anyway). However, the time had come to introduce another Battery Electric Vehicle (BEV) to the EVC Solutions fleet and like many of our customers, I had some questions.

There are a few questions we get repeatedly asked so I made a decision to purchase a car a little bit older than I would normally do and answer two of those questions myself:

1. What is the battery performance in a second hand BEV?
2. Isn't an EV more expensive compared to an Internal Combustion Engine (ICE) vehicle?

With the required research done I acquired a 2014 Tesla Model S with about 60,000 miles recorded and I've started answering the aforementioned questions!

I was spending around £4,500 a year on fuel in my last ICE vehicle, I also had road tax to pay and the servicing costs that come with a vehicle that has over 2000 parts. I can say with some degree of confidence that the Tesla will pretty much pay for itself over 3-4 years.

One of the features of running an older Tesla S, is that with the right vehicle, charging on the Tesla Supercharger network is free, unless you over-stay on the charger once charging is complete.

So, with sensible planning, I don't even have any charging costs, alongside probably the best charging network in the UK at the moment.

As for the battery, as far as I can see, it still has around 96% of the useable range compared to how it was when it left the factory, which after 8 years, is quite amazing.

I doubt that you would get that kind of performance, say measured in power output, from an 8-year-old ICE vehicle.

The Tesla seems to take on-board charge at the original speed expected, both from a Supercharger and from the 7Kw charger I have at home and it has amazing acceleration, so the power seems to be excellent too.

As for the ride, it's on-air suspension, so it is one of the most comfortable cars I've been in, and on top of that, there are no squeaks, rattles or any of the other things I would look out for in any 8-year-old vehicle, especially with Tesla having a reputation of low build quality.

Having driven over 1000 miles in nearly a month of ownership, it's a very promising experience and of course, most importantly, the CO2 and NOX output from the tailpipe is zero, which is a primary reason to switch away from an ICE to a BEV.

I'll keep you posted as my experience develops, but so far, so great!

If you want to know more about EV Charge point installation for your commercial property, vehicle fleet or your home please contact EVC Solutions – The Electric Vehicle Charging Specialists, and be part of the future, today.

Nigel Ryan
Supplier and Business Partnering
EVC Solutions Ltd


At EVC we do business that won't cost the earth.

Contact EVC Solutions on 03300 904030 or or hit the CHARGE ME UP button below.

CHARGE ME UP
Want to know more about EV Charging? Download '10 Things You Must Know About EV Charging' here.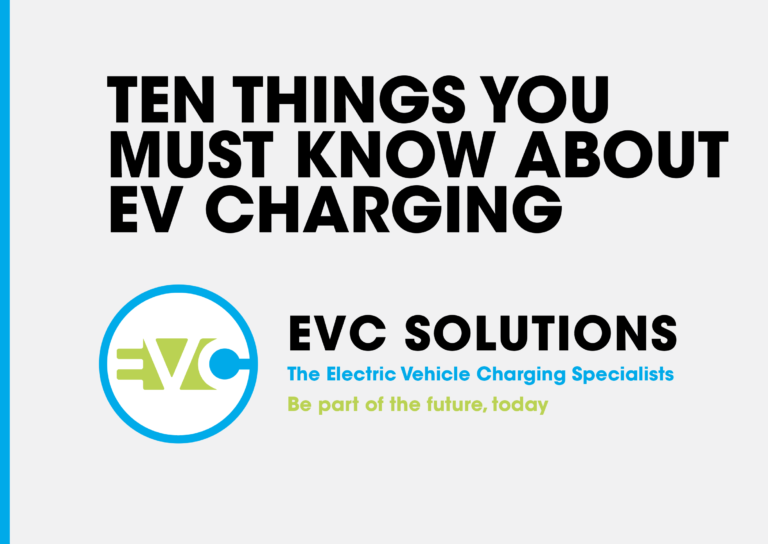 10 Things You Must Know About EV Charging