UK car drivers becoming are more and more eager to switch to driving an electric vehicle (EV) with as the continued upward trend in the registration of new EVs shows. In fact, the number of EVs on our roads will soon exceed France, however there are many are concerns over affordability.

Although they are cheaper to run, EVs are, in some cases, significantly more expensive to buy than other cars, and research from thinktank the Green Finance Institute shows that most purchases are by corporate fleet companies, and not individuals.

"Consumer adoption of EVs is still in its infancy, and a number of barriers deter larger numbers from switching in the short term.
"Higher upfront cost of the vehicles, the pace of improvement in battery range, concerns about access to reliable charging infrastructure and perceived complexity of transitioning means many are hesitant about making an EV their next car".

In 2021 the average pre-tax retail price of a medium-sized EV was just over £28,900 compared with £16,100 for a petrol car, according to BloombergNEF. And with the cost of living crisis putting more pressure on households, further research by banking group Close Brothers says research suggests many people are changing their mind about buying due to the current need to tighten belts.

But there are ways to get on the road without shelling out huge amounts. The 'Spotify' generation tend to see owning your own vehicle as unnecessary as the development in recent years of different types of subscription models shows, ownership is not as important to a new generation of drivers.

Options to lease, hire, and pay monthly are all seen as a more accessible and convenient way to have an EV, and brands such as Kia, Tesla and Hyundai are replacing the 'badge snobbery' of BMWs and Jaguars on people's wish lists.

If you are switching to electric at home or as part of a fleet, contact EVC Solutions to talk about the best way to charge your car.

Be part of the future, today.

Adrian Cooper
Business Partnering
EVC Solutions Ltd

At EVC we do business that won't cost the earth.

Contact EVC Solutions on 03300 904030 or or hit the CHARGE ME UP button below.


CHARGE ME UP
Want to know more about EV Charging? Download '10 Things You Must Know About EV Charging' here.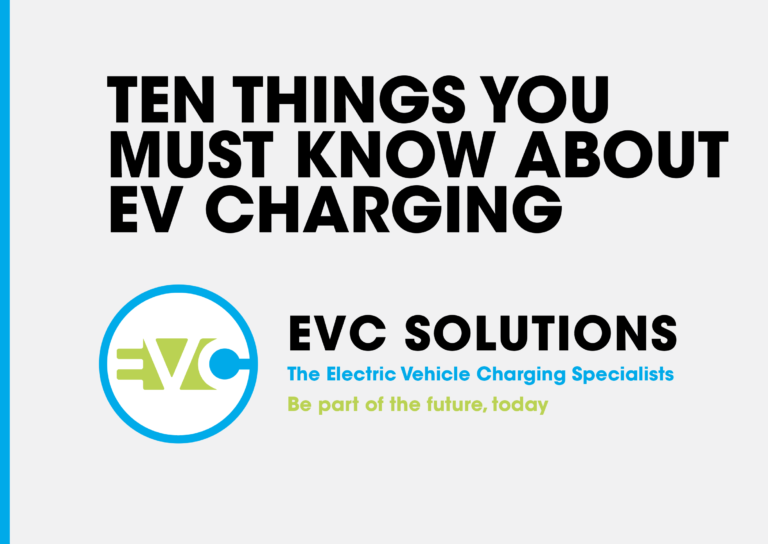 10 Things You Must Know About EV Charging